Haike company successfully passed the site audit Provincial Quality Supervision Bureau to upgrade the quality of oil
2016.07.21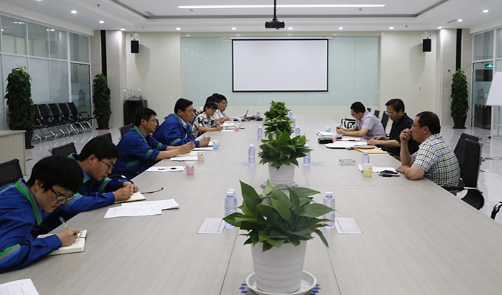 On June 13, Provincial Bureau of quality and technical supervision, audit expert group Zhang Changqiao, fan to Haike Inc. on oil quality upgrade of on-site audit, the company deputy general manager Ding Lianying accompanied.
Ding Zong described in detail the operation of the company's production equipment, advanced technology and equipment and the state of five oil quality upgrade device matching. Audit expert group from the production license, quality management system, quality management system and assessment, process management system implementation implementation, quality analysis instrument equipment, factory product quality management and control, were reviewed in detail.
June 14th, the expert group held the last meeting of the audit, the company's oil quality upgrade work to give a high degree of evaluation. Finally, the expert group agreed that the audit passed.