Weihai city administration secretary Wang Wenqiang visit Haike company to inspect and guide the production safety emergency management work
2016.07.21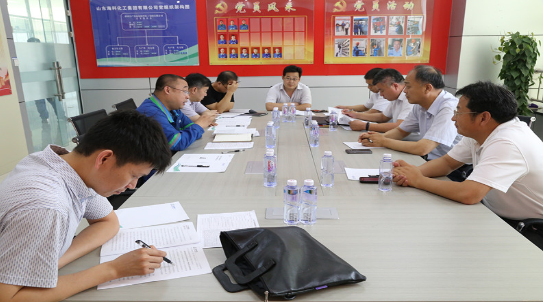 On the afternoon of June 22, Weihai City Safety Supervision Bureau Director Wang Wenqiang line in Dongying City Safety Supervision Bureau, deputy director of the Chen Dengshan accompanied visit Haike company inspection guide safety production emergency management work. The general manager Shang Baoguang, accompanied by the reception haike.
The total business from the safe production of the perfection of emergency management organization setup, production safety accident emergency plan, emergency troubleshooting and emergency drill, emergency fund management, major hazard control and DuPont safety management work carried out are introduced.
After the inspection, leaders of Haike in production safety emergency management achievement given the fully affirmed, and hope that in future work, innovative model of emergency management, enhance the level of emergency management.